Leverage The Online Products Marketplaces
For retail store owners, new trendy products are critical to success. Determining what products your customers are most looking for can increase your margins and fight off the competition.  And some of the best places to find the trendiest products to sell to your customers are online product marketplaces. For merchants who offer their products directly to customers, pay special attention to eCommerce giants such as Amazon, eBay, Etsy, Alibaba, etc.
Find trending products with Amazon Suggest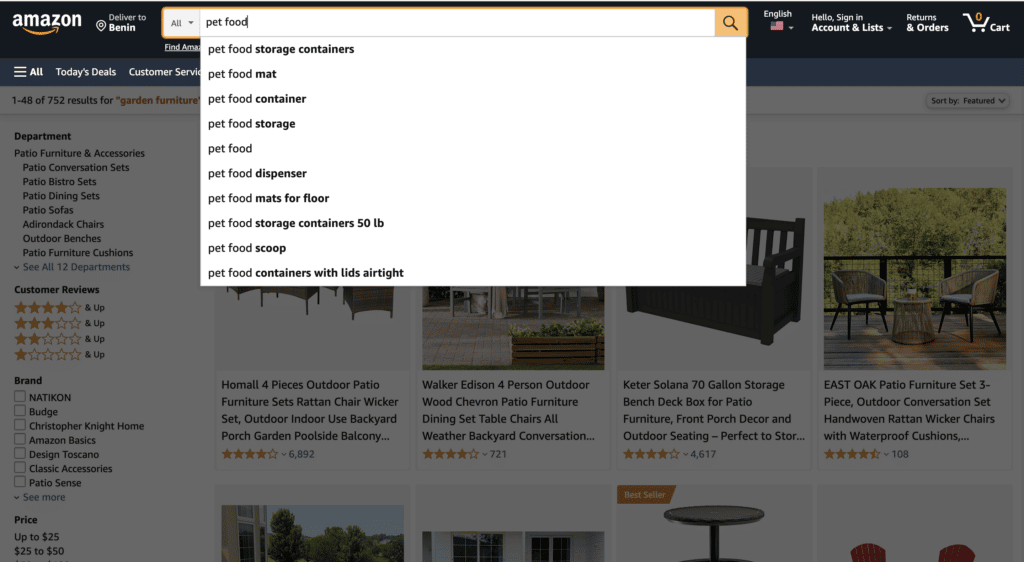 Merchants generally have two ways to discover new Amazon trending products. Amazon's Suggest feature in the marketplace search bar is one of the best ways to discover hot products and category keywords.  Let's say you have a retail store that sells pet food. If you type "pet food" in the search bar, you will find associated popular products that people are currently searching for. This will allow you to create a keyword list for website optimization and find new trending products in your niche.
Find trending products with Amazon Movers and Shakers
Besides Amazon Suggest, there is another possibility to find products that interest Internet users: the Amazon Movers and Shakers section or the Amazon Best Sellers section. The Amazon Movers and Shakers section displays the most popular products for Internet users for different product categories. This section lasts and is updated every 24 hours.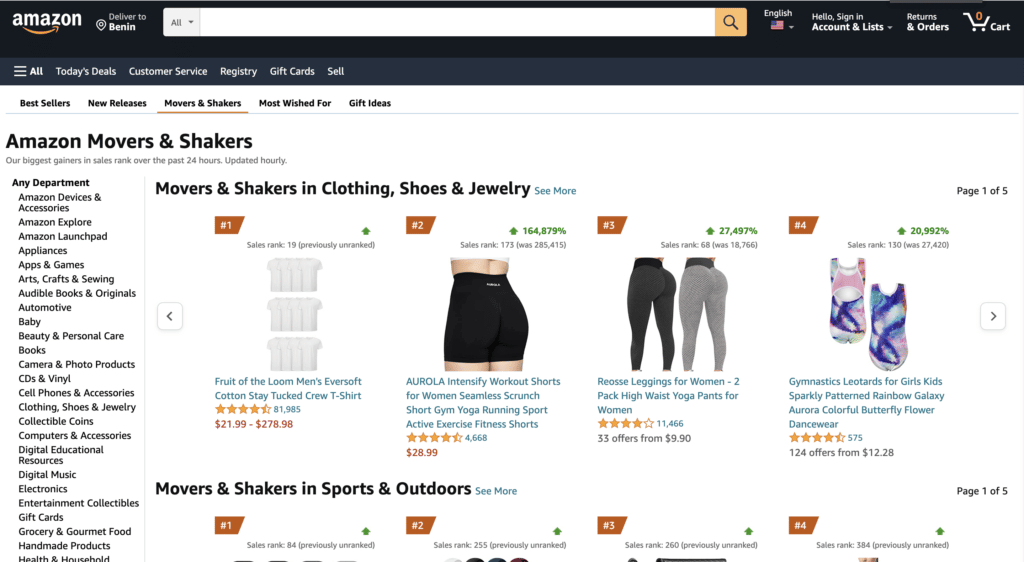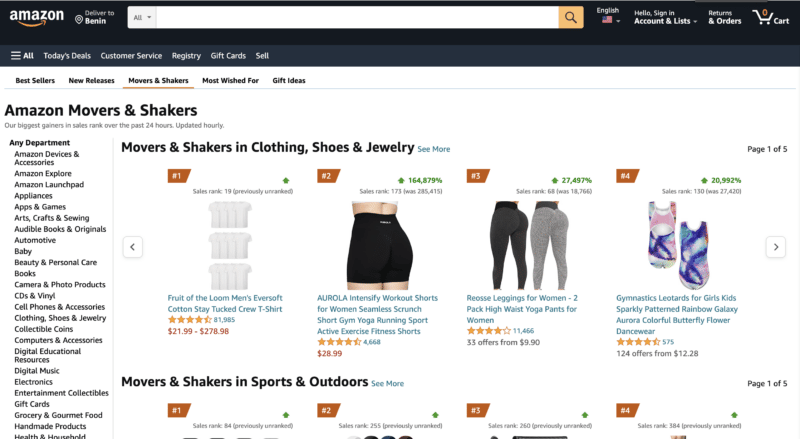 Finding trending products on eBay
As for eBay, you can also keep track of new trendy products there, too. Start a search for the best sellers on the marketplace. Bay regularly updates information on best-selling products. Search for "eBay best-selling goods" to get access to the best-selling products.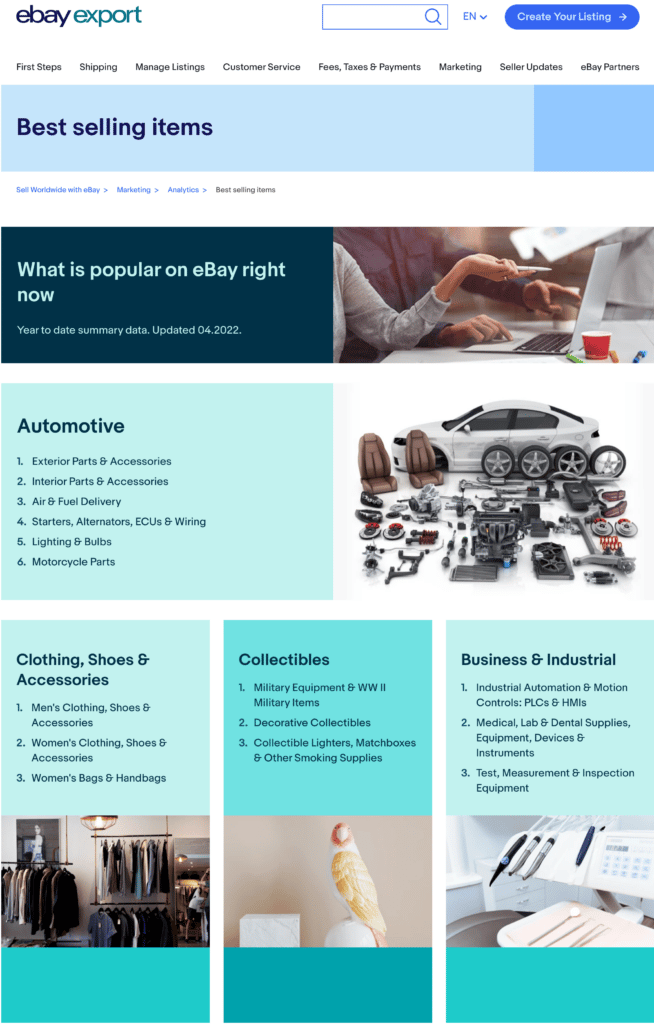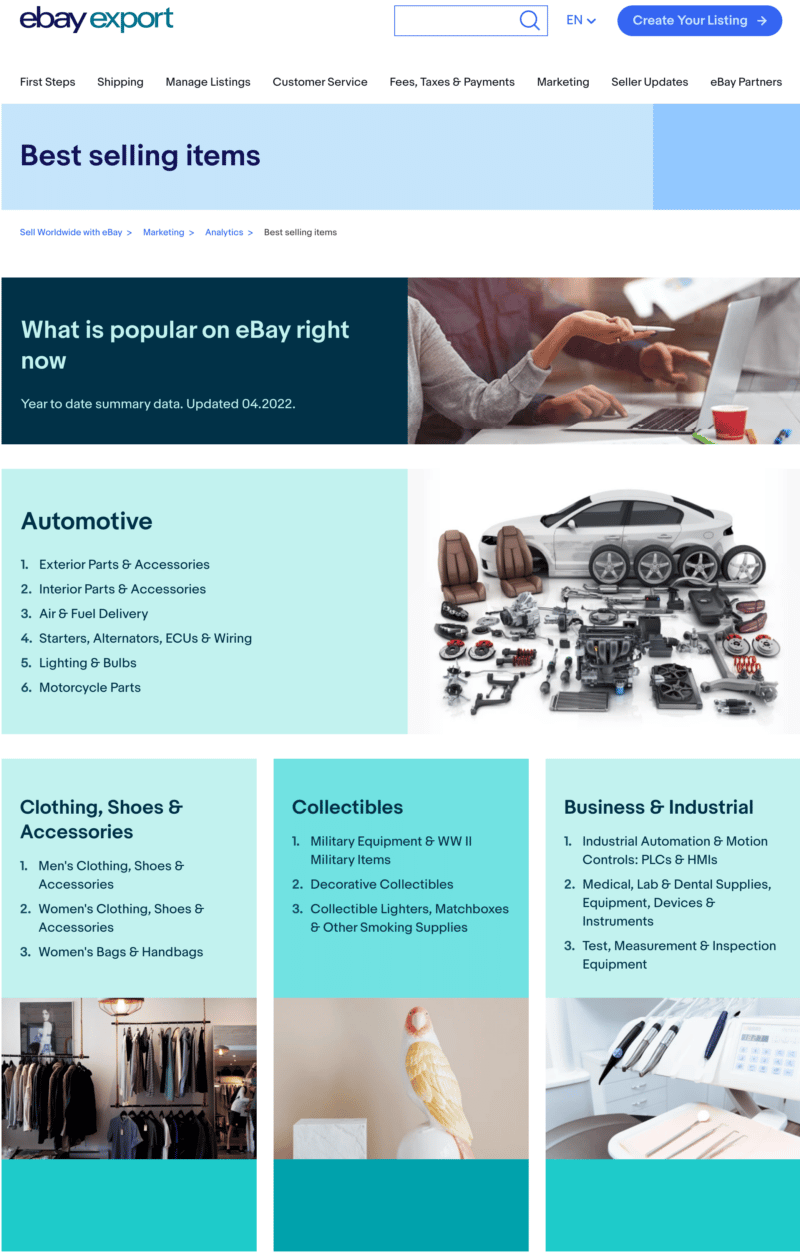 Pay attention to the special eBay Watch Count tool to find viral merchandise based on a specific keyword. For example, let's say you want to see which products related to women's bathing suits are popular in the market and selling well. Specify the keyword women's bathing suits and see all the results generated by eBay Watch Count.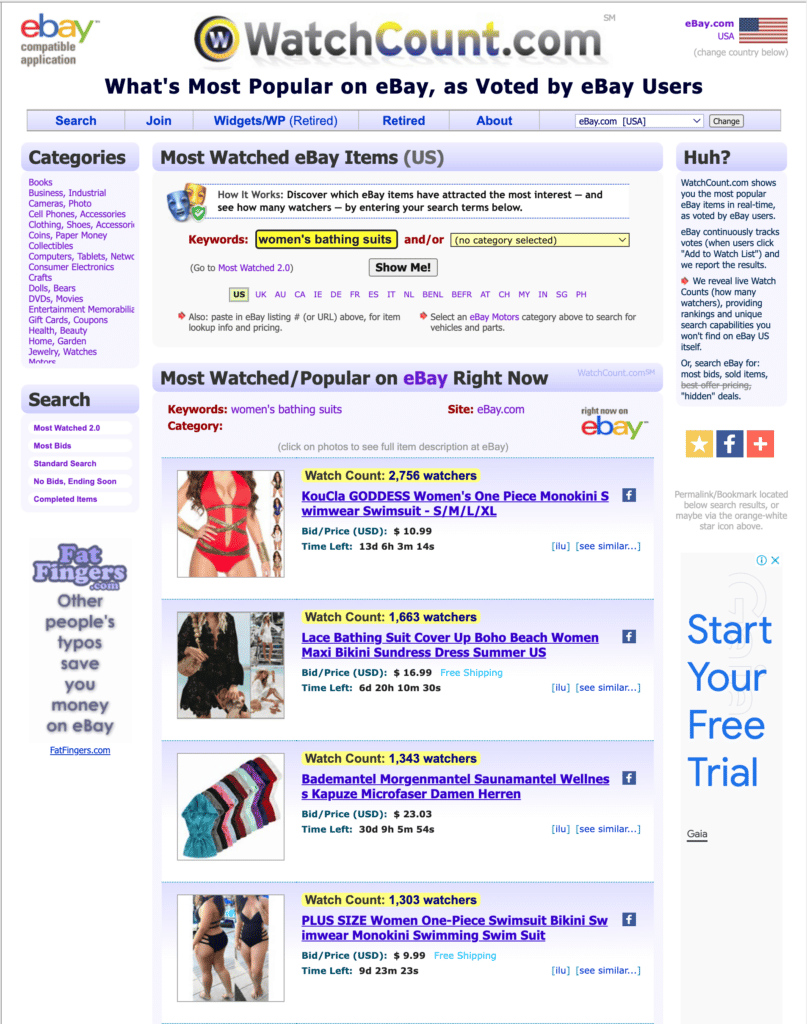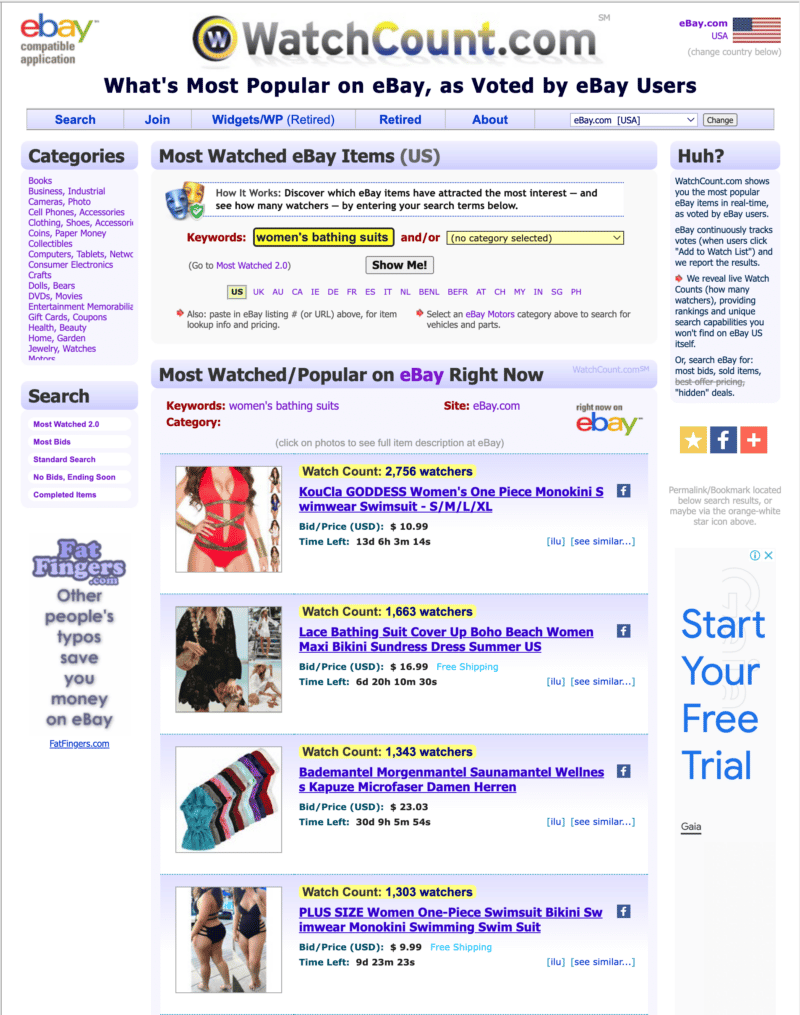 eBay Watch Count shows the number of past sales, the number of "Watchers" (users who search for the first item in the listing), and brief descriptions of the products. You can also see product prices, discounts, time remaining, and special offers.
Finding trending products on Etsy
The main advantage of the Etsy marketplace is the ability to explore unique, handmade items before they become trendy and reach the mass market. To do this, visit this leading eCommerce site and run the search by category and other criteria. Let's say you want to get information about bracelet products. First, you can see the list of sections related to the category you are interested in. If you want to explore a certain range of products, select the one you are interested in.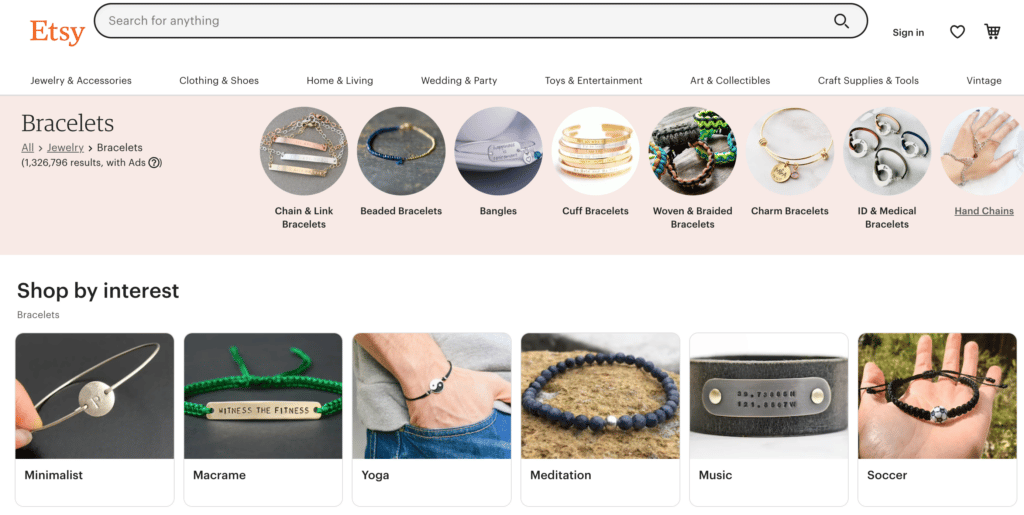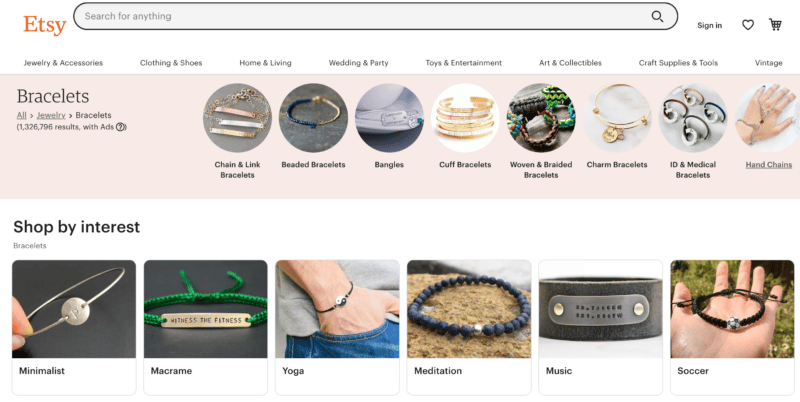 Finding trending products on Alibaba
Alibaba provides top-ranked product lists based on the buyers' demands. For example, if you are looking for in-depth information about chargers and adapters, Alibaba's list of trending items will be helpful.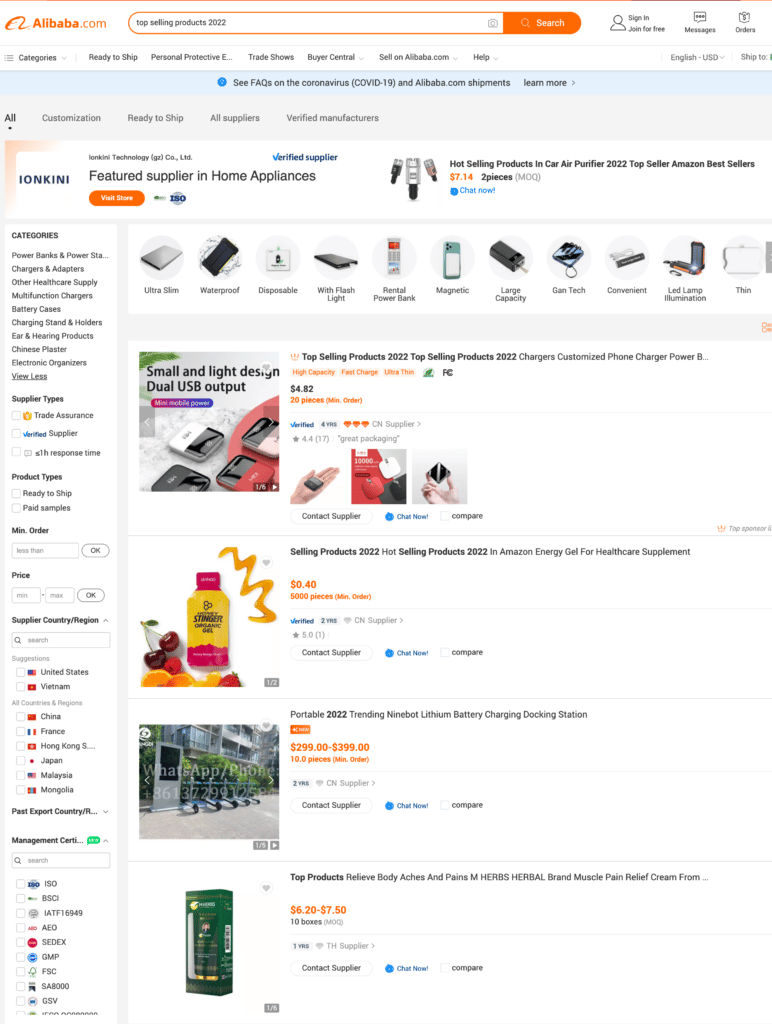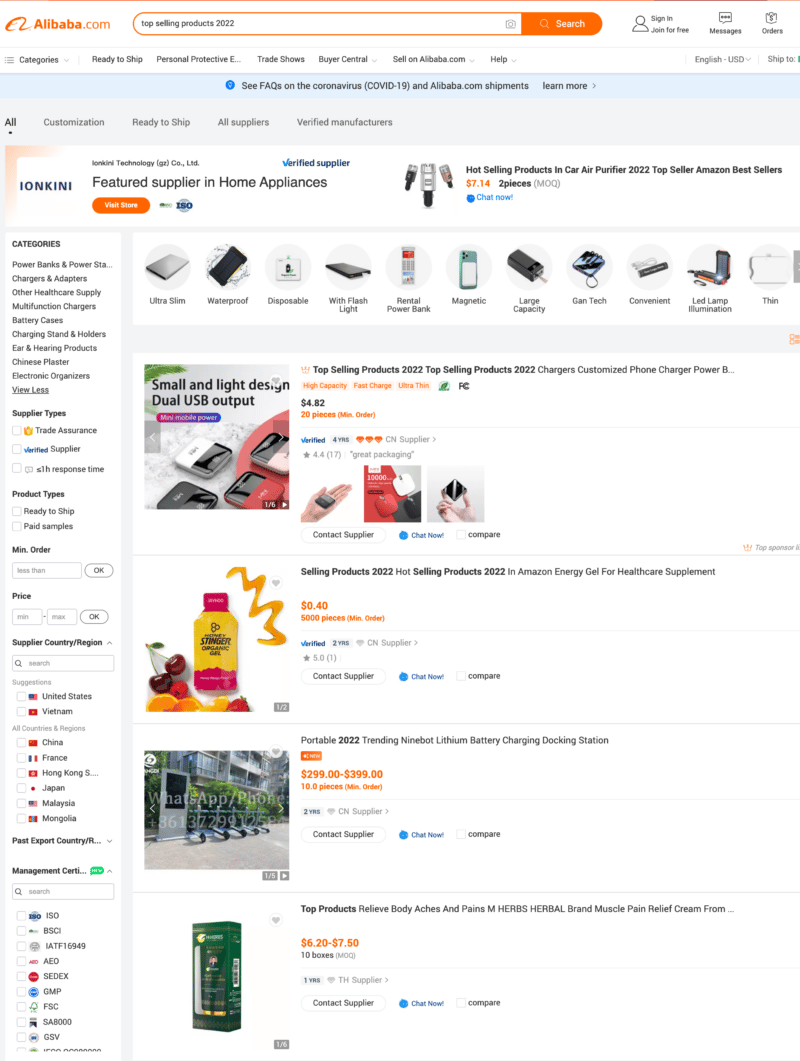 You will notice all the top-performing products on the list. There are also several product categories to your left. You can click on the product category that suits you to get an idea of which products are the most popular.