[ad_1]

The festive period is fast approaching and we can already feel the excitement mounting.
But each year we're faced with the same conundrum – what presents should I buy?
When everyone in your life has different likes and tastes, it can be difficult to know where to begin. A one-stop shop would be the answer to many of our festive shopping problems, but does it even exist?
Well, with L'OCCITANE around, it does. More than just a shop, it's a brand with a heart. Committed to reducing waste, you can shop peacefully with L'OCCITANE, knowing that the products you're picking up were made with the planet in mind. Through small acts such as switching out plastic for paper and using biodegradable materials for decoration, this year's festive collections are the brand's most conscious yet.
When it comes to covering everyone on your list, from your sister to your boyfriend and everyone in between, fragrances are always a safe bet. Who doesn't like to smell good? And luckily, there are tonnes of different fragrance sets for you to choose from, so no one will be jealous opening up their presents on Christmas morning.
Check them out.
For her 
Whether it's for your mam, sister, or best friend, there's a scent here for them.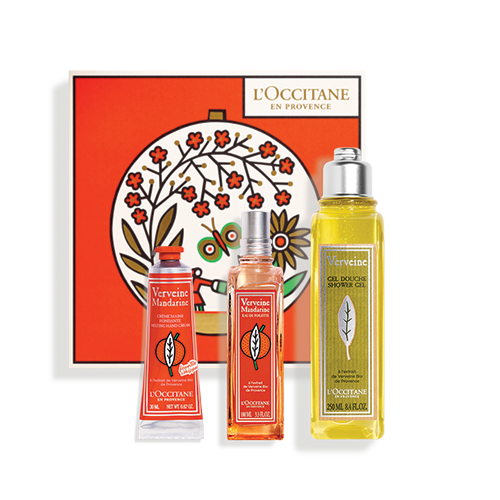 Woody and sparkling, this scent set has hints of mandarin and orange, with a mature undertone of fresh verbena and smoky cedar wood. Inside you get:
100ml Verbena Mandarin Eau de Toilette
 250ml Verbena Shower Gel
 30ml Verbena Mandarin Melting Hand Cream
in a L'OCCITANE signature gift box.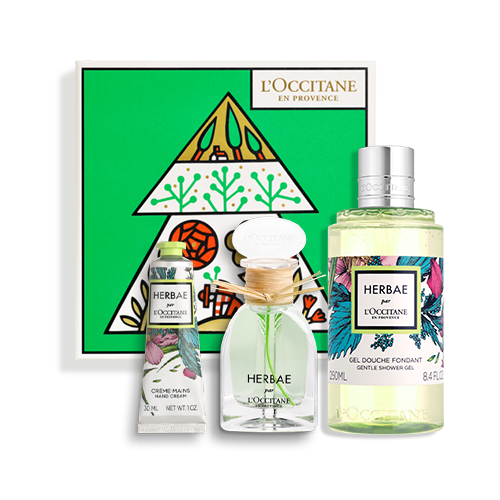 Think fresh and floral. If you have someone in your life who loves to smell like they've just stepped out of the shower, this is the fragrance set for them. With a mix of rose and bramble, the set includes:
• 50ml Herbae Eau de Parfum
• 250ml Herbae Shower Gel
• 30ml Herbae Hand Cream
• in a L'OCCITANE signature gift box.
For 'feminine, confident, and elegant women' this collection is sure to make an impression. With an interesting mix of vanilla bean and orange blossom flower, inside this set you'll find:
• 75ml Néroli & Orchidée Intense
• 250ml Néroli & Orchidée Intense Shower Gel
• 30ml Néroli & Orchidée Intense Hand Cream
• in a L'OCCITANE signature gift box.
For him 
And now it's time to find something for the men in your life.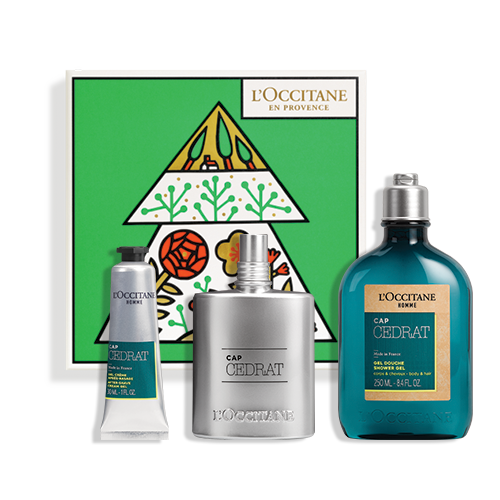 This set is masculine and full of character. It blends citrus notes of cedrat with mint and wood. Inside the collection you'll get:
75ml Cap Cedrat Eau de Toilette
• 250ml Cap Cedrat Shower Gel Body & Hair
• 30ml Cap Cedrat Gel-Cream After-Shave
• in a L'OCCITANE signature gift box.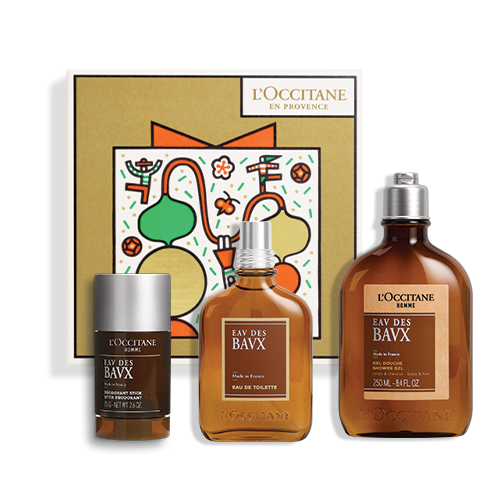 So good you might want to keep it for yourself. The Eau des Baux collection is comprised of a mix of woody spices and oriental incense scents. In the set you will find:
75ml Eau des Baux Eau de Toilette
• 250ml Eau des Baux Shower Gel
• 75g Eau des Baux Stick Deodorant
• in a signature L'OCCITANE gift box.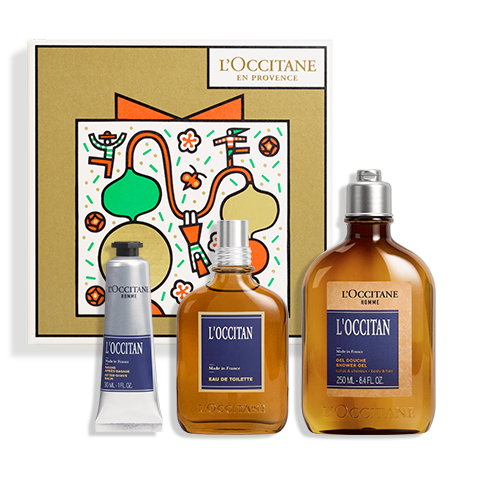 This collection is for the 'modern gent who has style and panache'. Sure to turn a few heads smelling like this, the collection blends unusual scents such as lavendar, nutmeg and black pepper, creating the perfect earthy scent. The collection contains:
• 75ml L'Occitan Eau de Toilette
• 250ml L'Occitan Shower Gel
• 30ml L'Occitan After Shave Balm
• in a L'OCCITANE signature gift box
Plus, you can get a Limited Edition Collection for free when you spend €30 or more in L'OCCITANE Boutiques nationwide or online at ie.loccitane.com and use the code IEVIP
[ad_2]

Source link