[ad_1]

Lord Henry Montcharles, owner of iconic music venue Slane Castle has spoken out about the decision to host Harry Styles next summer.
The singer is taking his 'Love on Tour' on the road around Europe again, with Slane his destination for Ireland.
The gig was announced last Friday and since then both Harry and the venue have come under fire.
Many have stated that Harry Styles playing the iconic venue is an 'insult' to the musical legends that played before him.
One angry Slane fan tweeted: "Harry Styles is playing at the world-renowned rock venue, Slane Castle. Well, I guess I won't be making the pilgrimage next year so. Rumour mill had me believe that AC/DC or Pearl Jam were going to play which would be a more fitting act for the iconic venue."
Another said: "Harry styles playing Slane Castle! Is personally an insult to the big acts that have played there such as The Stones, Oasis, Bob Dylan , Bruce Springsteen etc! He's fine for Aviva etc but Slane Castle!"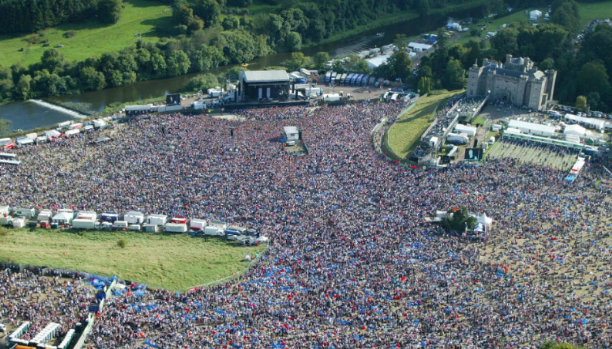 Hitting back at the criticism, Lord Montchales spoke on RTÉ Radio 1 earlier this week sharing why he believes Harry is the perfect fit for the venue.
"He's a man for his times," he began.
Going on to explain why he's worthy of the spot:
"I think he is the only man to have graced the front page of Vogue, and at the same time, he is a very serious artist. What I do admire is he takes his craft very seriously"
"Everything fell together, and the level of excitement has actually even taken me aback. Calls from all over the place, people coming out from the woodwork, which as far as I'm concerned is always a very good sign."
Tickets for Harry's Slane gig go on sale this Friday at 10am.
[ad_2]

Source link